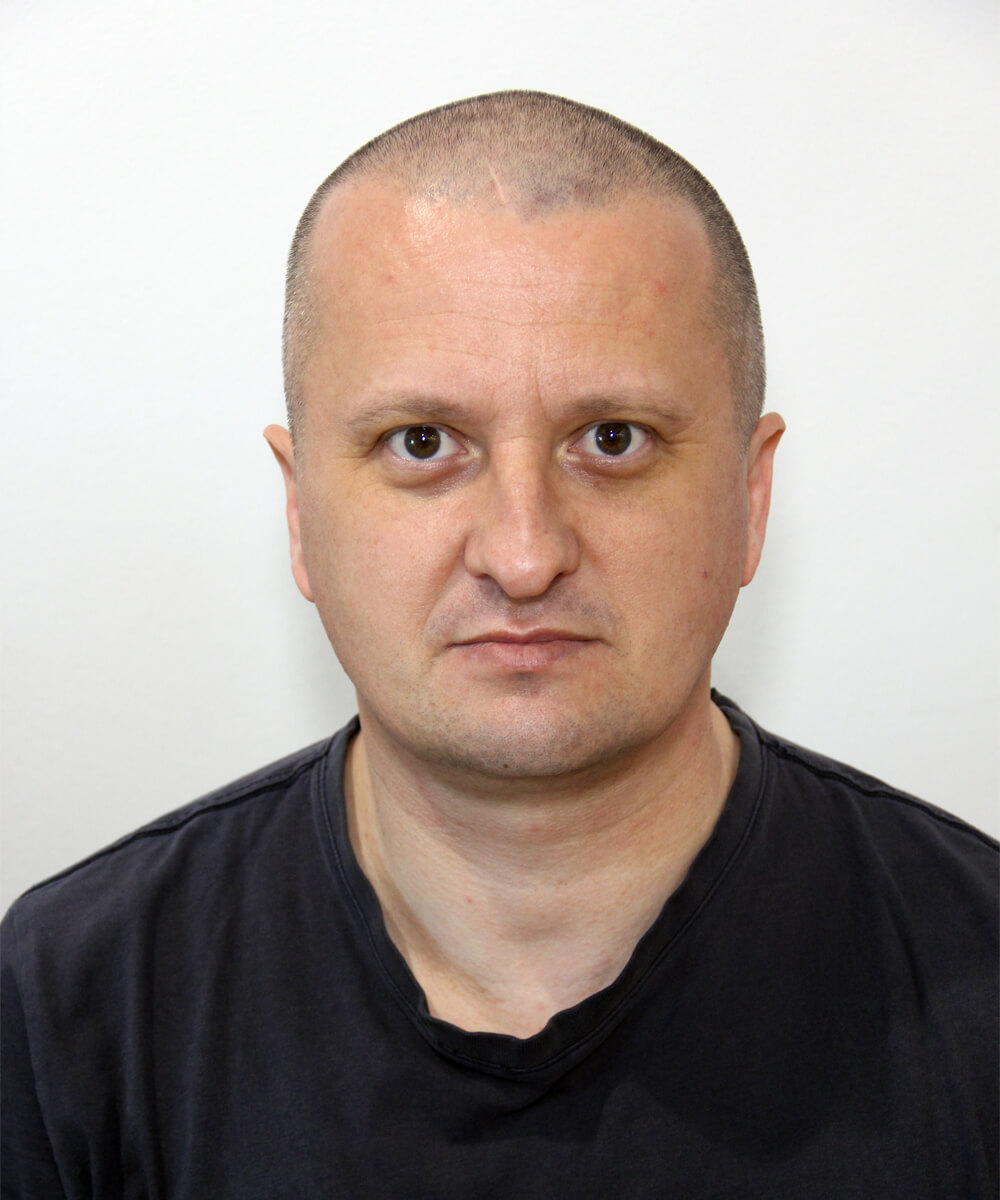 Sanel Silajdzić - Licensed Tourist guide
Hi, my name is Sanel Silajdzić. I was born 02.07.1976 in Nordenham, Federal Republic of Germany. After that, I lived for ten years in Hamburg. In 1986 I returned to the former Socialist Federal Republic of Yugoslavia. I have 25 years of experience in tourism, and I actively speak English and German.
Since 1996 I have been working as a Tourist guide / Tour Leader to promote the Cultural and Historical Heritage of Tourism in Bosnia and Herzegovina and foreign countries.
As a member of the Bosnian Pyramid of the Sun Foundation since 2006, I have come into contact with various spiritual groups and spiritual people from different countries and continents. Through their connection and guidance in energy-spiritual places in the country, I gained additional experience and insight into the spiritual, intangible world. The most significant change happened during the organization and stay of the Mayan Indigenous Elder Don Alejandro Cirilo Perez Oxlaj – Wandering Wolf, where we did a ritual fire ceremony and much more.
Education:
2010 – 2021 – The Federal Ministry of Environment and Tourism of Bosnia and Herzegovina. State Professional examination / Tourist guide.
Travel guide for all 10 Cantons of the Federation of Bosnia and Herzegovina – Una-Sana Canton, Posavina Canton, Tuzla Canton, Zenica-Doboj Canton, Bosnian-Podrinje Canton Goražde, Central Bosnia Canton, Herzegovina-Neretva Canton, Sarajevo Canton, Canton 10, West Herzegovina Canton.
2013 – The Federal Ministry of Environment and Tourism of Bosnia and Herzegovina / Professional examination – Head of travel agencies Manager Certificate of Travel Agency Manager.
University of Sarajevo – History and Archeology.
Primary and secondary education I completed in Breza – Electrical Technical School.
Work experience:
2016 – GPD Travel d.o.o. Sarajevo, position – Head of Travel agency.
2016 – Balkan Tourism Company d.o.o. Sarajevo / Head of the travel agency.
2013 – 2015 -Geoviva d.o.o. Association/Company of Consulting, Services, and Tourism/ position Executive Director.
Executive Director, Built the Hotel Pyramid Lodge, Head of Travel agency, Travel Guide, Driver, Officer for car rental, Interpreter.
2005 – 2010 Involved as the leader of archeological excavations, then until today, 2022, as a tourist guide, translator, presenter, and historian. Coordinator for EUFOR – NATO visits, staff of embassies, various travel agencies, various journalists and their newspapers, and visiting schools in German and English.
1997 – 2005 Balkans Relief Mission involved in different projects. Active part in humanitarian work, acting as a coordinator interpreting various programs.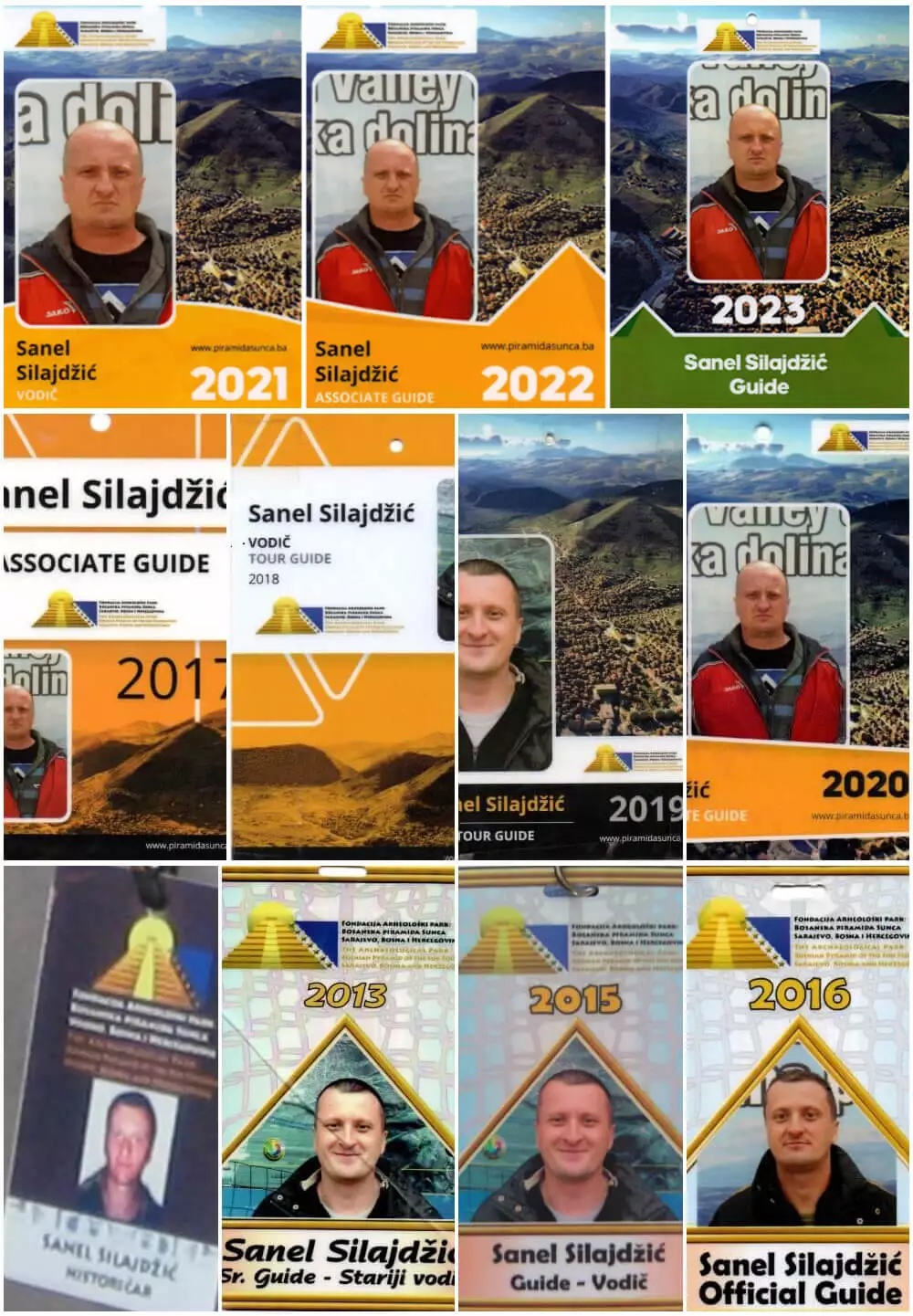 During my many years of work as a tourist guide, I had the great honor of working with important Radio and Television companies during their visit to the Pyramid Project in Visoko. But also on other projects in Bosnia and Herzegovina.
Such as TG 5, German ARD and ZDF, Hungarian Magyar Democrats, Daily Mail, EUFOR Keller, RTV Hong Kong – documentary section, Newspaper Glamdalen, Le Dauphiwelibre, National Geographic Chanel, TV Hayat SAT, RTS Radio Television of Serbia – Quadrature of the Circle, as well as many other domestic and foreign media houses.
Click on the image and drag it to see the other side.


Mari Engel
Germany
"You are a gentleman with a huge heart Sanel Silajdžić THANK YOU from the bottom of our hearts, it was a very exciting, fulfilling and instructive journey that will continue to have an impact for a long time because it left its mark on our souls and hearts. by Marie Engel and Kamadevi by Renate Herfeldt."


Sam Usher
Australia
"Incredible guide, fantastic knowledge and so passionate about sharing the magic that Bosnia has to offer Highly recommend
Recomends Bosnian History Guide / Bosnian Pyramids Guide – Esoteric, Energy & Kultural Historical Travel."


Gabriele Christine Derungs
Switzerland
"Fantastic historical and spiritual journey with the funniest guide ever.
THANK YOU SANEL!"


Tamara
Germany
"For all visitors, who are interested in culture, history and the spiritual site of BiH, they are at the Bosnian Pyramids Guide at the right address !!"
Sanel Silajdzić - Tourist guide
bosnianhistoryguide@gmail.com
Read my stories on Facebook